The leading biological YIGEDA is the nineteenth China international agricultural chemicals and Plant Protection Exhibition (CAC2018).
In March 7, 2018, the nineteenth China International agrochemical and Plant Protection Exhibition (CAC2018) was held at the New International Expo Center in Shanghai, and 1328 enterprises from 26 countries and regions all over the world attended this meeting. The leading biological and wholly owned subsidiary Beijing blue sky earth Biotechnology Development Co., Ltd. (YIGEDA) is invited to participate in this exhibition.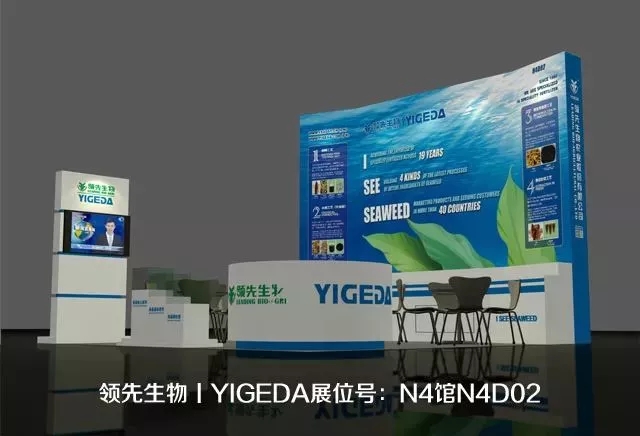 In this exhibition, we continue the theme of "I SEE SEAWEED (I understand seaweed"), with the four processes of seaweed extract as the main line, from the upgrading of the traditional hydrolysis process to the precise extraction of the leading biological enzyme hydrolysis process, then to the full algae and the physical fresh extraction process, and to show the customers the lead in the seaweed in the 3D style. The exhibition field attracts customers from nearly fifty countries to negotiate and cooperate with our company. During the exhibition, there are nearly 1000 people in the exhibition, leading the whole series of seaweed extract products and other special fertilizer products to be recognized and praised by the international market in the period of the exhibition.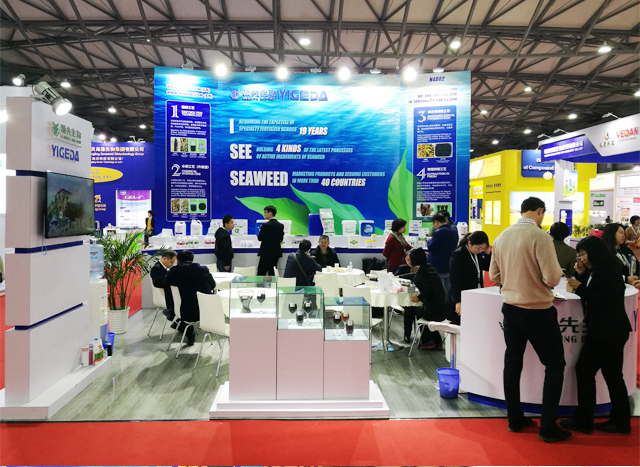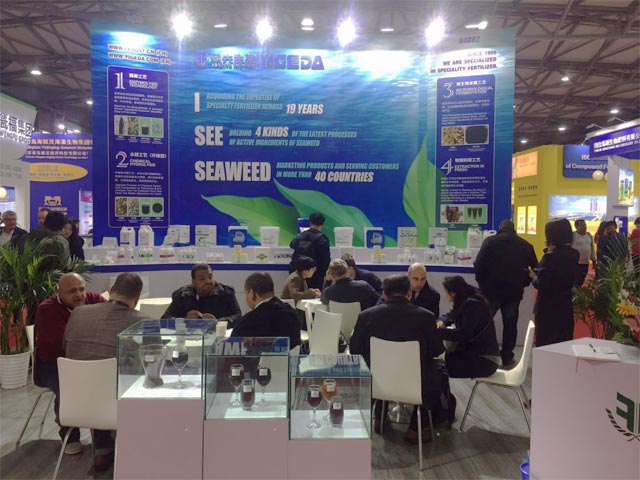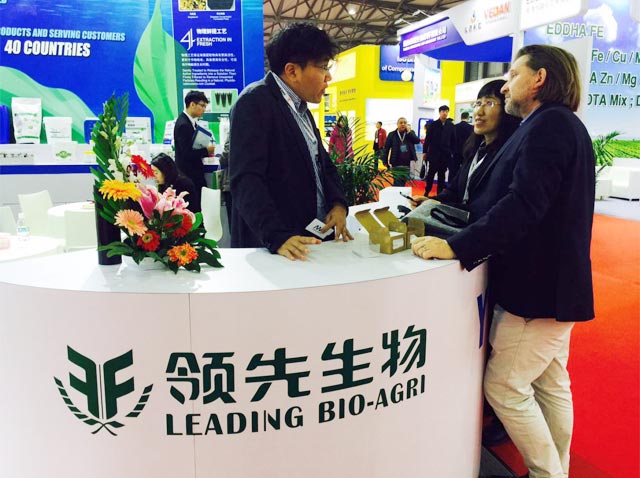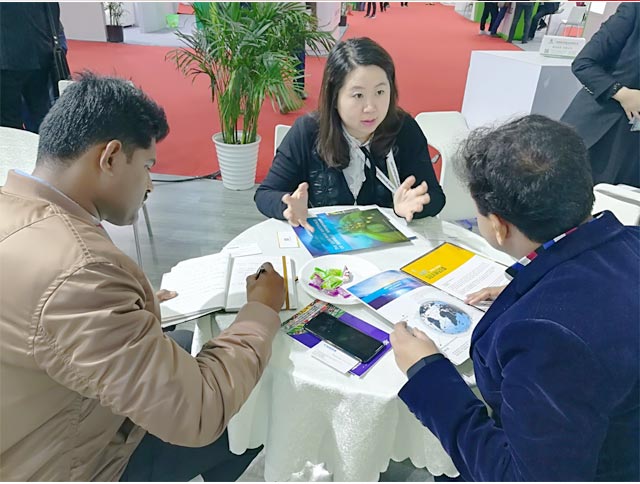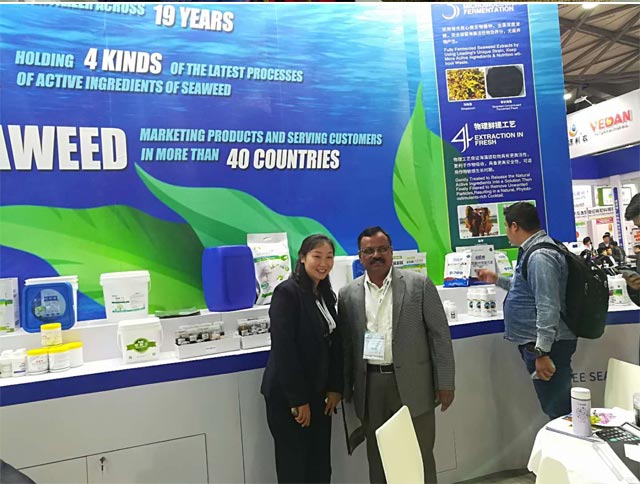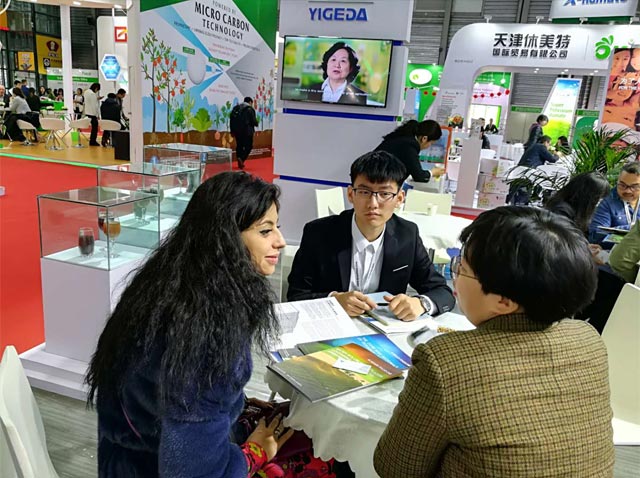 Through this exhibition, we have fully demonstrated the achievements of the leading organisms in the field of algae extraction for many years, showed the new achievements of Chinese special fertilizer to the world, further consolidated the leading position of the leading organisms in the seaweed fertilizer market for many years, and grasped the needs of the industry customers. We firmly believe that there is a good beginning. It will usher in a brighter and brighter future.
The last one:No