Leading organisms held the 2017 annual commendation award conference and the 2018 annual work promotion conference.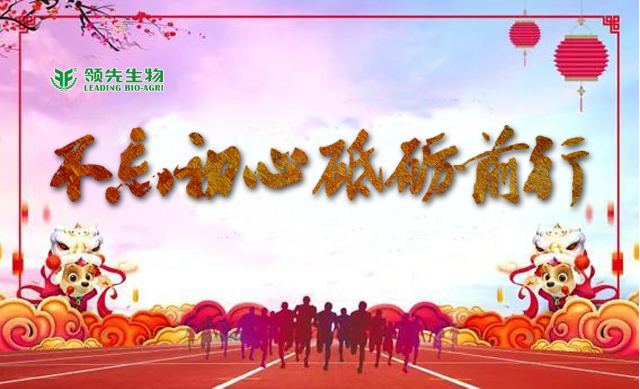 The future of Qingfeng years, pioneering new year. In February 8th, the leading organism held 2017 annual commendation awards and 2018 annual work promotion conference. The conference comprehensively summarized the work in 2017 and deployed the work of 2018. It commended the advanced group and individual emerging in every post of the company for one year, guiding and encouraging the staff to stand on the post, dedication and dedication. Let's take the example as an example, and gather wisdom and strength to accomplish the goal of 2018.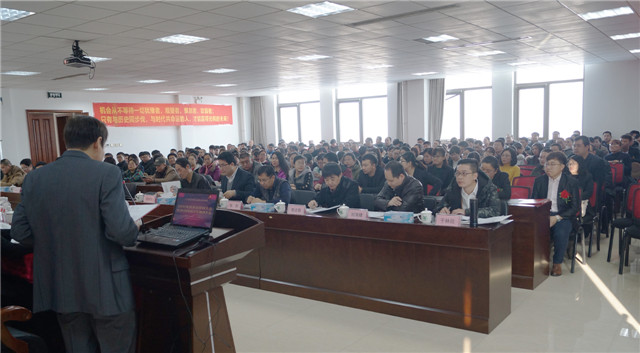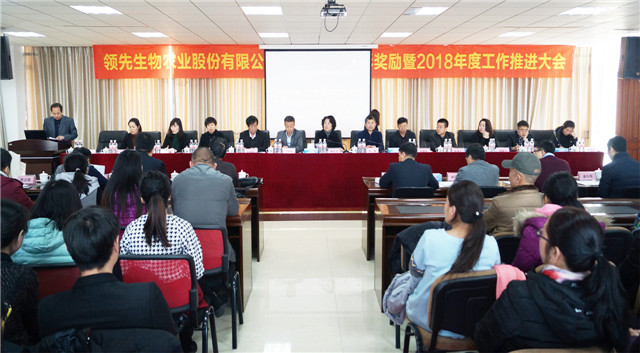 Leading biology chairman Xu Zhiwen made an important speech on the development of the company's strategy and deployed the work of the 2018 and the next period. The general manager of the company, Xiao Yan, reviewed the company's work in 2017 and put forward the business objectives of the company in 2018; the deputy general manager, Wang Yongchang, presided over the conference and read out the decision. Leading bio agricultural Limited by Share Ltd, Beijing blue sky and earth Biotechnology Development Co., Ltd., Qinhuangdao Leading Agricultural Technology Co., Ltd., leading modern agricultural science and technology demonstration park Qinhuangdao limited company, Qinhuangdao Hui Bio Technology Co., Ltd., Beijing Hui geodetic Technology Co., Ltd. all staff participation Meeting。
At the meeting, we honed and rewarded the company's 2017 year striving staff, the top 10 best, the gold medals, the security guards, the excellent managers, the sales elite and the outstanding team. They awarded special awards, such as the chairman's special award, the annual major contribution award, the general manager Award, the environmental cleaning prize, the project achievement and so on. The representatives and winners of the award-winning Department came to the stage to receive the award.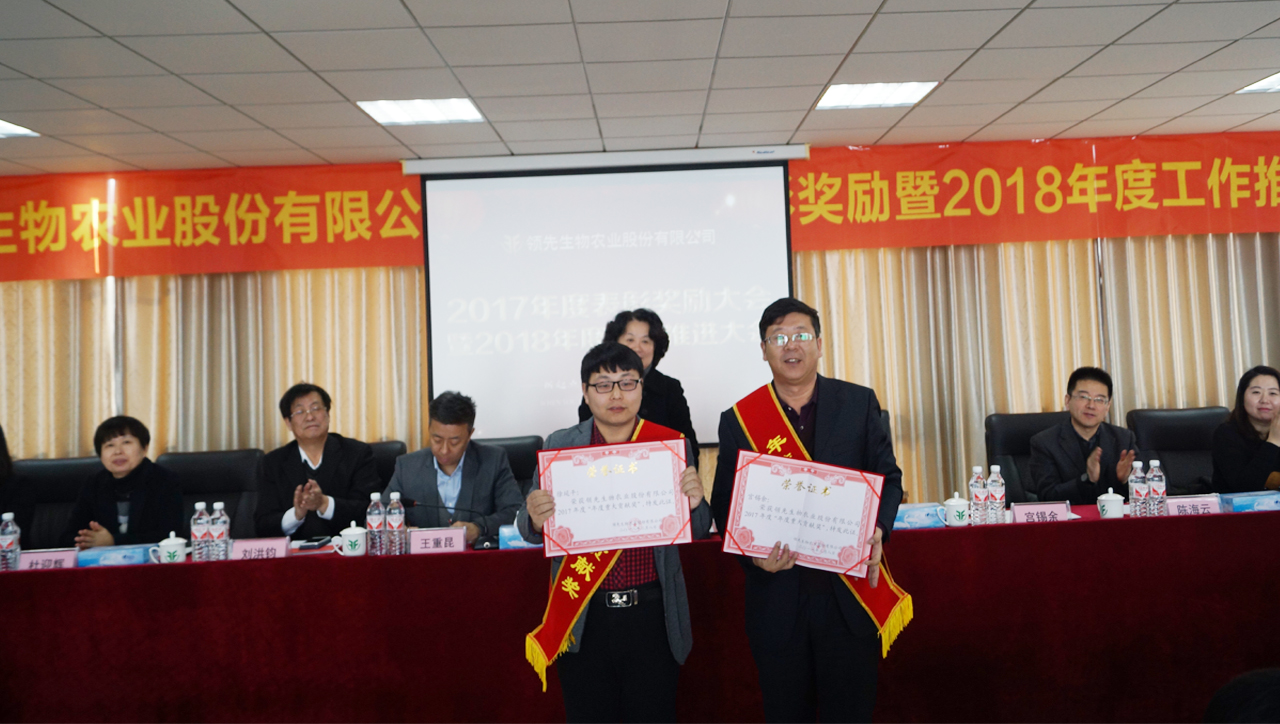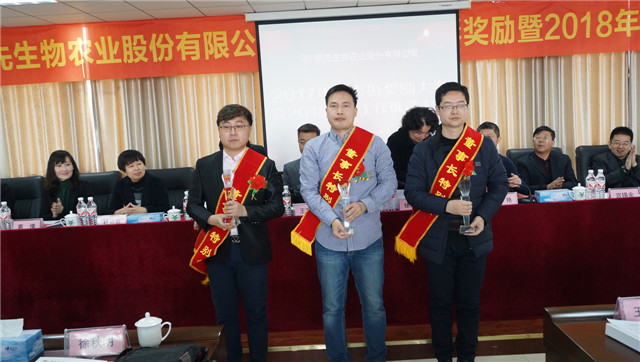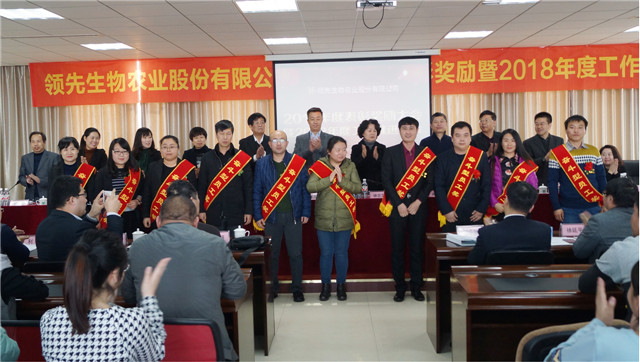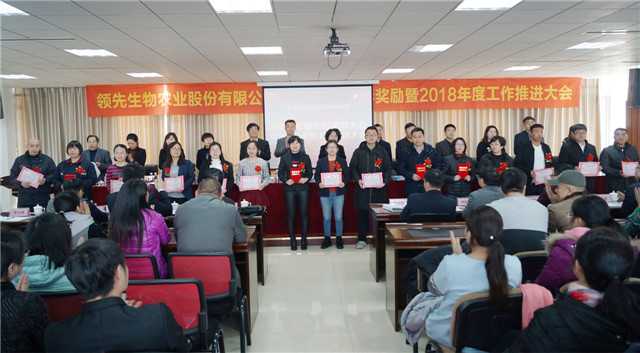 The chairman of the company's special award Ge Zhenyu, Xia Tongmeng, and the winner of the annual major contribution award, Xu Yanping, respectively speak on behalf of the advanced individuals. The Three Representatives agreed that they had grown up well in the leading organisms, and the achievements were inseparable from the big platform and the help of everyone. Honor belongs to the past, and the future will continue to strive for greater strength for the lead.

In 2018, I believe that under the correct guidance of the board of directors and management of the company, all the staff will be able to create a new and glorious situation in the company with the spirit of passion and endeavor.